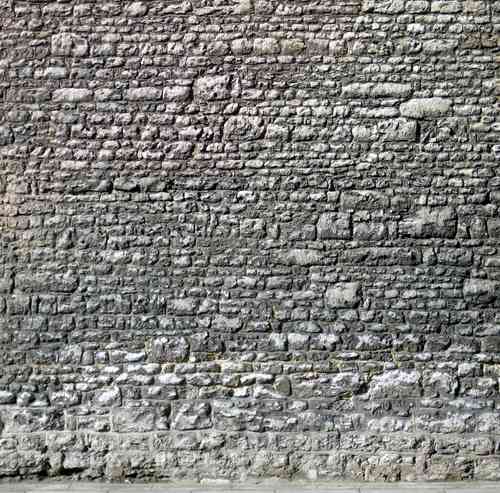 Too many of us have developed the art of stonewalling. I call it an art because those of us who do it have typically crafted the skill with our own twist. It's the technique we use to shut out any person or situation that might be a threat to our sense of self. It is usually triggered by shame, embarrassment, feeling insulted or even by our own guilt. When the threat is present, we learn to stack bricks fast and create an impervious wall that effectively preserves our sense of self. Nothing can get in that would hurt us. The reverse is true too of course; we also can't get out very easily. By 'get out' I mean, we cannot do empathy.
Self-preservation is the archenemy of empathy.
When we get into that stonewall mode where we ignore and get short with other people, we do more damage than we realize. This is especially true for men trying to restore a relationship damaged by sexual betrayal. In the space where you're on one side of the wall and your wife is on the other, usually every old trigger is going to be activated. While you're giving her the cold-shoulder she is going to be wondering what you're doing, when you last acted out, who with, what else you're lying about, etc. Trust begins to dwindle, worst case scenarios play in a wife's mind and she'll begin to shut down.
In the end you're going to be left with one ugly stack of bricks. If this is you let me suggest 4 things to do instead of stonewall:
1 – Recognize that you are triggered and that stonewalling is only medicating the emotions. It is very similar to acting out sexually; it numbs the negative emotions for a short while. But afterwards, just like acting out sexually, we typically feel guilt and shame for behaving that way.
2 – Process the emotions that trigger you with an accountability partner. You should be able to vent and talk about how you're experiencing the emotions. You ought to be able to share how you want to shut down and stonewall, while asking for confirmation of your decision not to.
3 – Work with a counselor to figure out what, if anything, is at the root of your stonewalling. Most guys didn't hone the craft recently. They developed it over years and maybe even learned it in their family of origin.
4 – If you're married, keep your wife in the know while you take space to process. If you insist on putting up a wall, at least leave a couple bricks out at eye-level so she doesn't have to wonder what's going on over there. Let her know that you're choosing to talk to an accountability partner, reassure her of your commitment to integrity, and give an estimation of when you'll be able to re-engage.